San Diego County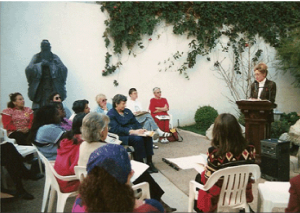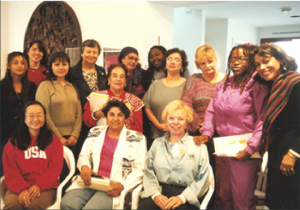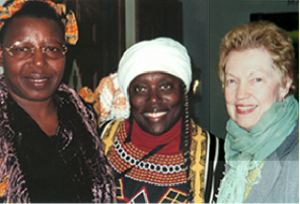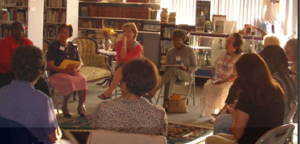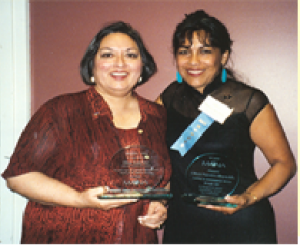 San Diego County
BEIJING +10 FOLLOW UP, AUGUST 2005,
Olivia Puentes Reynolds,
CAWA CO-CONVENOR, SAN DIEGO COUNTY
'SAN DIEGO WOMEN'S COLLABORATIVE
At an informal gathering of members of the California Women's Empowerment Network (CWEN), the County of San Diego Commission on the Status of Women, and California Women's Agenda – San Diego (CAWA-SD) the following proposal was agreed upon within the context of the historical perspective provided below.
1. That a collaborative be proposed to: 1) Connect the women/women organizations of San Diego County; and 2) Connect these women to women's activities nationally and internationally. To provide financial resources for this, a 'Friends of the SD Collaborative' may be created. The 'collaborative' may be organized as a project under the SD County Commission on the Status of Women.
2. That a Website be created to provide one-sentence descriptions of SD women's organizations and organizations that support and provide services to women. In the interim we will use the San Diego Regional CAWA site: http://www.win-cawa.org/sandiego.html
3. That a master e-mail list be created to provide access to one-another to share information.
4. That this 'collaborative' have an annual meeting:
A. That produces resolution outcomes
B. That includes all women's organizations and organizations that serve women
C. That matches local women's issues to the resources of local women
D. That uses as an analysis/action framework the United Nation's Commission on the Status of Women's 12-Point Platform for Action approved at the 1995 Women's World Conference, and its state implementation, the California Women's Agenda – CAWA.
5. That the council components of this collaborative include:
A. Analytical researchers including full ethic representatives reflective of the service area
B. Representatives from all women's organizations and organizations that serve women.
6. That the 'Founding Organizations' include:
A. SD County Commission on the Status of Women
B. California Women's Empowerment Network (CWEN)
C. California Women's Agenda (CAWA)– San Diego
D. San Diego United Nation's Association – Women's Equity Council
E. American Association of University Women (AAUW) – San Diego
F. League of Women Voters – San Diego
In all these efforts it is hoped that women and women's organizations share what they have, and, that their commitment to women's issues consistently is evidenced in their providing human and financial resources.
Historical Background: Soon after the creation of the United Nations in the late 1940s, the UN created its Commission on the Status of Women which sponsored its first Women's World Conference in 1975. Because the USA has not adopted CEDAW, the local representatives to the UN's annual meeting of the Commission on the Status of women are local officers of the San Diego UN Association Women's Equity Council.
The San Diego County Commission on the Status of Women was created in early 1970. Other Commissions were created in cities and counties at the state level, and throughout the USA. Today, an association of California Women's Commissions meets quarterly to support existing CSW's, and the national association of women's commissions holds an annual conference.
California Women's Agenda (CAWA), San Diego CAWA, and independently, US Women Connect, began after the 4th Women's World Conference to take the UN-CSW Platform for Action 1995 from globally to locally.
It is the hope of this ad hoc group that this effort increases the awareness of women's organizations of each other, that this provides opportunities to 'synergize energies', and that we, together, be able to accomplish objectives that will tangibly, in the full context, assist with the improvement of human female life locally and globally. # # # 2Aug05
San Diego County
2000-Beijing +5
Regional Coordinators:
Ann Hoiberg & Olivia Puentes-Reynolds
Report prepared by:
Li-Rong ("Lilly") Chang, Anne Hoiberg and Olivia Puentes-Reynolds
I. Progress
Violence: Significant progress has been made in the reduction of number of cases reported on domestic violence. A radio program, Solutions to Family Violence, has been initiated on Sunday evenings from 7:00 to 8:00 P.M.
Education:The number of women exceed men in enrollments in all universities, law schools, medical school, and community colleges in San Diego County.
Health: Teen pregnancy rates have declined significantly since 1995. Infant mortality rates and maternal mortality rates have declined since 1995. Pre-natal and post-natal care has continued to be funded. Legislation in support of health plans covering contraceptive costs has been enacted! Family planning funds have been allocated for low-income persons. Survival rates for breast cancer sufferers have increased since 1995.
Decision making: In the 18 cities of San Diego County, 8 have women mayors (44.4%), and 29 women serve on these 18 city councils (38.2%). Three women currently serve in the State Assembly of the five major San Diego seats; one woman (Dede Alpert) serves in the State Senate of the two Senate seats. Three San Diego women will probably to elected next November to the State Assembly, and Senator Alpert will be re-elected. Two out of five County Supervisors are women and are up for re-election. Several women are serving and several are currently running for school and community college boards.
Media: All major television news programs have at least one woman anchor; one typically has two. Articles written by women in the local newspaper vary across the sections: Front page–25.0%, international/ national/state–31.9%, local/op-ed–35.5%, business–24.7%, sports–6.5%, and arts/culture–57.5%. Three women of a total of 14 writers write regular columns. Local promotions across sectors of employment are published on a weekly basis: women typically account for from 31.0% to 61.0% of the promotions.
Girl-child: After-school programs have been implemented in 31 elementary schools and 39 middle schools; opportunities for creating leadership and achievement programs are being pursued. Programs for refugee teen girls have been implemented. A program, WINGS, has been implemented to help high-risk girls stay away from criminal activities.
Human Rights: The Human Rights Museum at San Diego is becoming a reality! Monitoring of human rights violations is ongoing throughout the San Diego refugee community. As many as ten public-invited programs with refugee panelists have been presented.
Economic Justice: The number of women enrolled in Cal-Works has decreased from 69,936 in 1994 to 34,533 in 1999. The amount of child support payments paid through the D.A.'s office has increased from $44 million in 1994 to $107 million in 1998. The turn-around time for payments to Moms has been reduced from 15 days to one day. Nine percent of San Diego companies are headed by a woman, as contrasted with 1% across the nation.
II. Barriers:
Poverty: The percentage of women living in poverty has remained the same since 1995. Economic Justice: 60% of all CalWORKS women in San Diego are working at below-poverty level. City-awarded contracts to women-owned companies have decreased since 1995 (thanks to Prop. 209!) More good-paying jobs are needed.
Institutional Mechanisms: No promotions of women to high-level jobs in city and country government have been evidenced.
Violence: No decreases in the number of rapes in San Diego County have occurred since 1995. The number of restraining orders reached 26,000 in 1999! And, 10,000 women are stalked every year–no change there! More education is needed to teach men how to channel or control their anger. A media campaign is needed to alter views about violence.
Girl-child: More programs and role models for girls are needed.
Decision making: Efforts to encourage women to run for office and to seek appointments need to be expanded and monitored!
III New/emerging/cross-cutting issues:
Working within the refugee community to help women and girls as they adjust to a new life. Monitoring and publishing results of city and county hiring and promoting of women in their governments.
IV. Priorities for Year 2000:
– Elect all progressive women running for office. Recruit candidates for next election cycle and to be appointed to boards, commissions, and government positions.
– Continue programs to keep girls in school (and continue the decline in teen pregnancies) by providing mentors, role models, speakers, and endeavors of interest to all girls.
– Continue working on the creation of a Women's Center for women's organizations and affiliated agencies. Continue efforts to unite women in promoting our efforts in achieving success in the 12 critical areas of concern.
A comprehensive report on progress and barriers has been prepared and is available.
This County is a work in progress. Stay tuned for actions, events and updates!