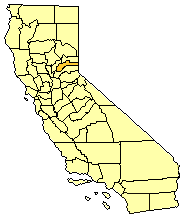 Nevada County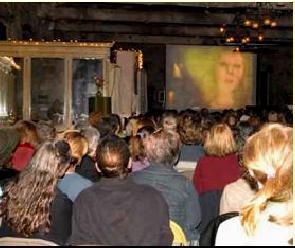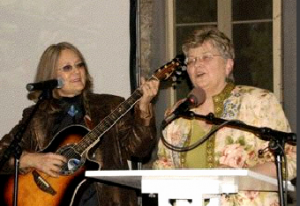 Regional Coordinator: Marilyn Nyborg
News and Events:
Reports:
Summer 2007: Marilyn Nyborg, Nevada County Coordinator, has been organizing for 5 years, working under the banner of Gather the Women. During which time Nevada County has:
• Created 5 celebrations on International Women's Day. These events brought together women from all walks of life to join in networking opportunities along with inspiration, dance, music and followed 6 weeks later by the forming of ongoing women's circles. We have had in attendance between 250-300 women from our local community, and have created 12-15 women's circles.
Our purpose of the circles is not to focus on specific issues in our communities, but to encourage and inspire women to find their voice and to take a more active role coming from heart and compassion and not anger. These circles are designed to nurture the activists and to support other women to move beyond their families and take their mothering instincts to the community, region and world.
• Became part of a newly formed Chautauqua Network. This was inspired by the Women's Business and Professional Organization and includes many county wide organizations devoted to the women in our community. Meeting several times a year it brings together members of the larger community to network, educate one another on the individual and ongoing projects that serve the community and to brainstorm what's working and what's not.
• Initiated a column called: Women's Voices in our local newspaper, bi-monthly. However, the column has been less consistent than we desire, as it has not been easy to get busy women to sit down and write articles coming from a women's perspective. The response from the readers of the newspaper is very positive though.
• Held a Women's Town Hall addressing the issue of Methamphetamine. The panel of GTW women sat IN circle with the audience of some 60 mostly women. Followed up with a second evening also done in circle which brought together many in our community who would NOT otherwise be talking to one another. The later WAS our intention , as we would normally avoid divisive issues. But Meth is a common problem to all here. It was said to be the best town hall held locally on this subject. Largely because everyone was encouraged to speak and was heard. People seem to put aside their differences and focused on solutions in an environment of beauty (flowers around the room, banners etc) and compassion.
• Family Picnic held on Mothers' Day. This event held in conjunction with Standing Women drew 33 participants without much publicity.
• Extended our reach through a video interview on GTW. It can be seen on: Consciousmedianetwork.com. Go to the HOME page and scroll down to: Marilyn Nyborg for more info on GTW.
• Ongoing information sharing. We overlap with sister organizations like: CAWA, Millionth Circle, Peace X Peace and Evolutionary Women among others.
Future plans include:
• Evening Salons. Topics will span a wide variety of subjects, often around a particular DVD (like GTW's Seeding Circles with Jean Houston, Jean Shinoda Bolen and Barbara Marx Hubbard) or a special guest.
• Regional Congresses. November is the month GTW's hold Regional Congresses held around the country, in which we will participate. (in planning stages)
• Community Dialogue. We desire to use the tools offered in World Café (Google for more information) Offering important questions with the opportunity to take the conversation deeper and more personal.
Gather the Women is a local expression of Gather the Women Global Matrix.
This County is a work in progress. Stay tuned for actions, events and updates!