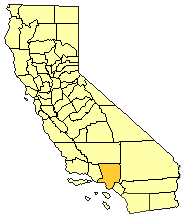 Los Angeles County

Regional Coordinators:
Jan Robinson Flint
Report by:
Jan Flint , Kathleen Torres
and, Cristina Regalado
Los Angeles is a huge and sprawling metropolis, hosting a multitude of cultures, religions, ethnicities and beliefs. More than 175 languages are spoken in the school district.
1996: At the First Anniversary gathering at Pac Bell, downtown LA, over 200 women gathered to celebrate the victory of participation with the largest gathering of women at the 4th World Conference on Women in Beijing, China 1995.
1997: Los Angeles County Summit on Women's Health is held at the Biltmore Hotel attracting a full capacity audience of women, who determined a need for an office of women's health in Los Angeles county. Participants identified research, service, health care delivery and policy issues pending and of concern to California women in general, Los Angeles women specifically.
1998: Third anniversary gathering of Fourth World Conference on Women held at Pac Bell in LA, sponsored by CAWA. Over 75 women gathered to check in on progress and work to be completed on the Platform of Action in Los Angeles County. Issues of the Girl Child are fully discussed and a Rights of Passage Program initiated by women attending the gathering (ongoing at Westchester Continuation High School).
The Women's Lens on Global Issues Forum, hosted by Los Angeles Women's Foundation, was held a USC Davison Conference Center. It brought together over 199 women to communicate on environment, health, economic development and human rights concerns. International speakers presented a dynamic dialogue linking local issues with global issues on women. A project of the Aspen Institute and The Women's Foundation of Los Angeles, A Women's Lens is the first of four symposia to be held across the US to raise local women's consciousness on global concerns and the linkage between international and local challenges in the lives of women.
1999:
2nd Women's Health Summit convened (May)

1st Women's Health Research Conference was held (May)

Los Angeles County Office of Women's Health opens (October)
2000: Los Angeles County Office of Women's Health begins a free pap smear campaign for LA women, included a full well woman and mammogram exam for participating women. Barriers to access including cost, health insurance and/or residency are removed. The campaign was intended for one month but success extended it into a 3-month free health access program for women.
This County is a work in progress. Stay tuned for actions, events and updates!