BARAC: A REGIONAL ACTION MODEL
BUILDING A COLLECTIVE VOICE FOR WOMEN IN THE BAY AREA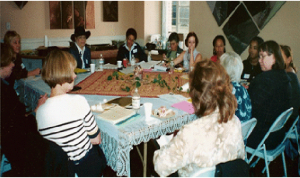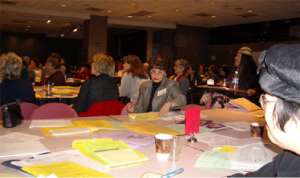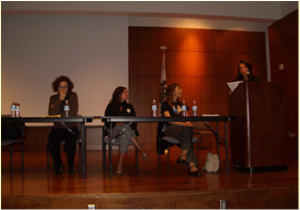 The BAY AREA REGIONAL ACTION COALITION – BARAC- is a collaboration between the California Women's Agenda (CAWA) and the San Francisco Foundation (SFF) who has supported building the capacity of BARAC since 2002.
Using the Beijing Platform for Action as its framework for the issues, and CAWA as the organizing model, CAWA continues to build the capacity of BARAC – coalitions and alliances in Bay Area Counties of Alameda, Contra Costa, Marin, San Francisco and San Mateo – to respond to community needs. CAWA is connecting, not duplicating, existing Bay Area organizations serving women and girls into a powerful grassroots network for social change. CAWA, and it's offspring BARAC, are networks that are organizing, not organizations that are networking.
With a grant from San Francisco Foundation in 2001, CAWA convened the first meeting of Bay Area women and organizations from the five county Bay Area who were interested in participating in a Bay Area action coalition. We are currently partnering with SFF on a Voter Education, Mobilization and Counting Women's Votes Project, 2006.
Developing the CAWA Bay Area Regional Action Model is an important project empowering CAWA partners to become agents for change in the Bay Area and throughout California. A diverse collaboration of organizations in the five counties is becoming a powerful voice for progressive action in Bay Area communities.
Our goal is to provide them with a system and the resources to find and connect with other service organizations, political action groups and community foundations focused on working with similar issues and public policies.
By connecting rather than duplicating existing organizations. CAWA is creating a new model for cooperation and a powerful base for progressive social change.
Follow the progress of BARAC counties at their home pages: Alameda, Contra Costa, Marin, San Franciscoand San MateoCounties
This page is a work in progress. Stay tuned!
Sponsored By
The San Francisco Foundation