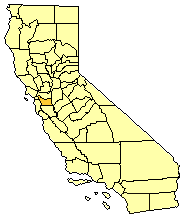 Alameda County
Regional Coordinator: Beryl Wainwright

News and Events:
CAWA Alameda County is building a coalition to hold an Oakland/Alameda County Women's Summit. This Summit has conceptually changed from a one-time meeting in March to an annual Summit modeled after the San Francisco Mayor's Summit for Women.
Now we are deciding on a date – to go forward in March or soon thereafter with a an abbreviated version in 2007 of what would become a larger annual shindig in 2008. The event this year would simply be to have organizations gather to meet, share priorities and plans, and, most importantly, to build an EFFECTIVE process that will be inclusive of all organizations, make them aware of events and have the capability to align and seek collaborative organizational support and action when wanted. Our intent is to create a mechanism which can be used by each organization in Alameda County in their policy and action planning that will facilitate collaboration and solidarity – within their organization and with organizations in our county. .

BERYL WAINWRIGHT
CALIFORNIA WOMEN'S AGENDA -ALAMEDA COUNTY and
WOMEN'S DIALOG-ALLIANCE
This County is a work in progress. Stay tuned for actions, events and updates!